Johnson Supply Company was established in March of 1985 as a small business in Pensacola, Florida.
Today, JSC works closely with industrial and governmental clients in all 50 states and 19 countries across the globe. We provide outstanding, personalized service to our valued clients in the military, aerospace and transportation industries.
Johnson Supply Company carries an extensive product range from the world's top manufacturers of coatings, adhesives & sealants, lubricants, tapes and specialty chemicals. From bulk materials used in daily fabrication and repair facilities to specialty items in small quantities, the JSC team can help you find the exact product you need to meet precise military and aerospace industry specifications.
High-Quality Products for Aerospace, Military and Industrial Applications
We only sell products that meet the highest quality standards in the industry. We provide modern product designers, cutting-edge manufacturers and aerospace engineers with the reliable adhesives and coatings they need. By streamlining procurement processes, we help our customers achieve greater design flexibility, more efficient production and improved performance. If you're designing, building or maintaining systems used in the aerospace, military or transportation industries, you can trust JSC to get you the right product, in the right quantity, at the right time.
Johnson Supply Company Storage and Shipping Facility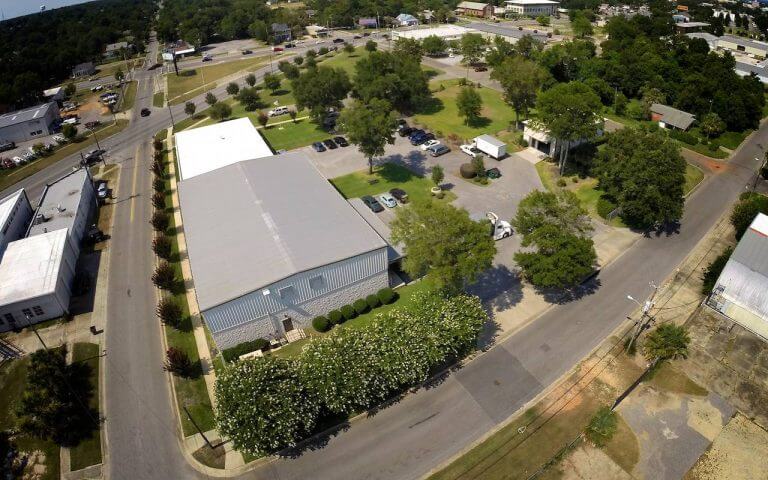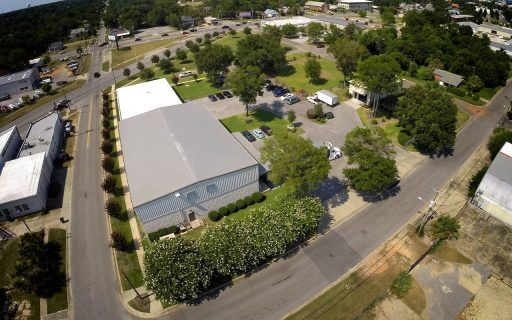 Our 18,500-square-foot facility is located on two-and-a-half acres in Downtown Pensacola in the Northwestern Panhandle of Florida. This includes 2,500 square feet of humidity- and temperature-controlled storage space monitored with calibrated devices for products requiring refrigerated or frozen storage. All of the systems in our facility are protected from power failure events by our emergency power generator.
Certified and registered to the requirements of ISO 9001:2015 and AS 9120B for the distribution of products supporting the Aerospace and Department of Defense Industries, JSC is qualified to provide all associated coating and sealant requirements. Additionally, since our inception we've served the needs of a number of Gulf Coast industrial clients.
A Commitment to Continuous Improvement
As a distributor/reseller, JSC believes it is our responsibility to identify and correct every issue with every product before it reaches the end user, our customers. We monitor every transaction in every aspect of our operation to evaluate our own performance, as well as that of our suppliers, to continuously identify opportunities for improvement.
The primary value provided by Johnson Supply Company to our customers is our Quality Policy:
To meet ALL customer requirements by delivering quality products, in the specified configuration, in correct quantity, with complete and accurate documentation, within the specified timeframe. To continually improve performance in all aspects of the operation and the Quality Management System.
Johnson Supply Company maintains a Triple Check Quality Assurance process to ensure all orders ship correctly and meet all customer requirements. Our team includes members certified in hazmat shipping procedures to assure shipments of hazardous materials arrive safely and efficiently.
Contact the JSC Team Today
If you have questions about our products, our facilities or our storage and shipping capabilities, contact us and a knowledgeable member of our team will provide the answers you need.